Is working from home not working for you?
Join The CoLab and make our gorgeous space full of natural light and amenities your office away from home! Surround yourself with like-minded individuals to stay motivated and encouraged.  Set goals, meet them and get it done! 
We offer 3 packages for coworking to fit your needs.

All packages include: Access to 900 square feet of space | Free parking | WiFi | Open seating at desks, banquettes, and tables | Comfortable lounge area | Quiet Zoom rooms (based on availability) | Kitchenette with refrigerator, dishwasher, and microwave | Self-serve coffee, tea, and snack bar | Printing and scanning | Complimentary office supplies | Community of like-minded individuals supporting each other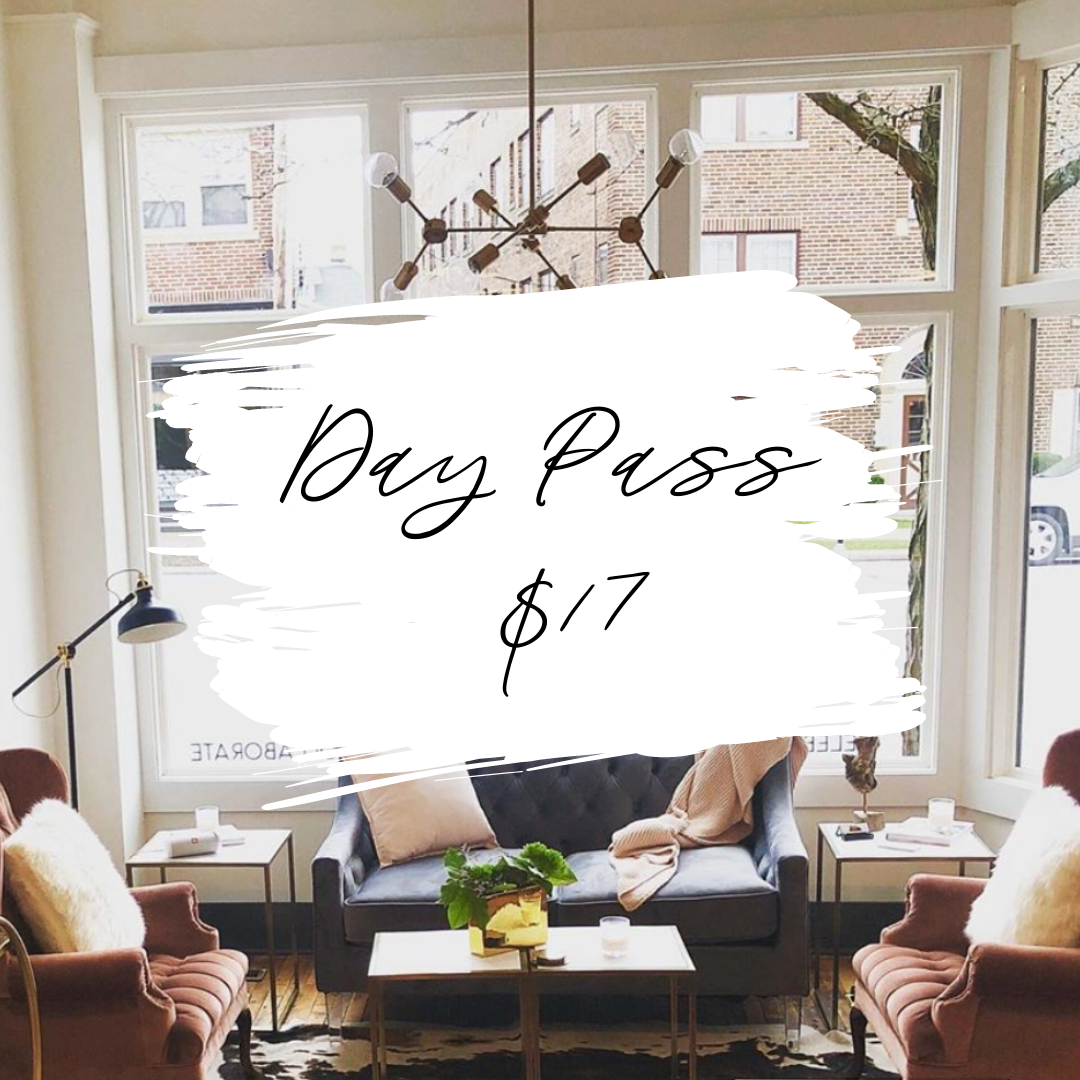 1 Day Pass
Fall Special $17 (was $22)
Access to 900 square feet of space for a day |  Free parking | WiFi | Open seating at desk, banquette, and tables | Comfortable lounge area | Quiet Zoom rooms (based on availability) | Kitchenette with refrigerator, dishwasher, and microwave | Self-serve coffee, tea, and snack bar | Printing and scanning | Complementary office supplies | Community of like-minded individuals supporting each other
5 Day Pass
Fall Special $77 (was $97)
Access to 900 square feet of space for any 5 days in the month |  Free parking | WiFi | Open seating at desk, banquette, and tables | Comfortable lounge area | Quiet Zoom rooms (based on availability) | Kitchenette with refrigerator, dishwasher, and microwave | Self-serve coffee, tea, and snack bar | Printing and scanning | Complementary office supplies | Community of like-minded individuals supporting each other
Monthly Membership
Fall Special $127 
(was $177)
Access to 900 square feet of space for the month |  Free parking | WiFi | Open seating at desk, banquette, and tables | Comfortable lounge area | Quiet Zoom rooms (based on availability) | Kitchenette with refrigerator, dishwasher, and microwave | Self-serve coffee, tea, and snack bar | Printing and scanning | Complementary office supplies | Community of like-minded individuals supporting each other | Business mailing address | Locker to store personal items | Discounted rates to book private events and celebrations